Important Tips and Pointers on How to Play Video Poker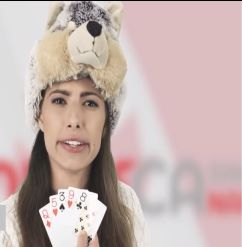 Ever since it first appeared on the wagering scene in 1970, video poker has grown in popularity, becoming a favorite among betting fans.
The success it has enjoyed among casino clients is often attributed to the high RTPs associated with the game and its variants. There are also the similarities it shares with poker and slots as well, resulting in that unique combination of skill and good fortune which make for truly exciting gameplay.
If you have ever wondered how to play video poker, you will be able to read all about our helpful tips and pointers. They will not only enable you to get started, but will also ensure you are able to be in a position to take advantage of any strokes of luck that may occur and possibly walk away with a win.
Learn Hand Rankings
Video poker relies on a standard-sized 52-card suite and uses the same hand rankings which can be found in poker.
Knowing what they are will place you in the best position to make the best choice in terms of what cards to retain and which cards to eliminate from your collection.
The hand rankings you will need to learn include:
Royal flush: 10, Jack, Queen, King and Ace all belonging to one suit. (Obtaining this combination will ensure you receive a bonus if you happen to wager the highest number of coins.)
Straight flush: Five cards each of which is one value higher than the other (J, 10, 9, 8, 7, 6).
Four of a kind: The occurrence of four cards which have the same value in different suits (four 6s with a 3, for example). The value of the cards will influence the hand's overall value.
Full house: The occurrence of three cards of different suites with the same value with the remaining two cards having a different, but similar value to each other. (Three 4s with two queens, for example.)
Flush: The occurrence of five cards which all belong to the same suite.
Straight: The occurrence of five different cards of different suites in direct numerical order.
Three of a kind: The occurrence of three cards of the same value belonging to different suites with two other cards.
Two pair: The appearance of two pairs of cards of the same value, but different suites.
One pair: Two cards with the same value but different suites.
Select High Paying Video Poker Variants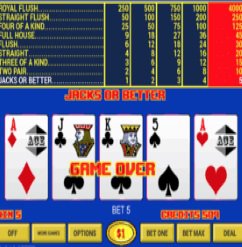 The key to choosing high paying variants of the casino game lies in their RTPs, the amount of money a player stands to earn over time from wagers they have placed. The higher this value is for a game, the more likely you will be to bag a win when playing it.
Examples of variants which are known to come with exceptionally high RTPs include:
Deuces Wild (100.76%)
Double Bonus (100.17%)
Double Double Bonus (100.07%)
Jacks or Better (99.54%)
Pick'em (99.95%)
Take Note of Variance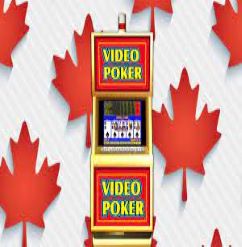 A term which is frequently encountered by casino players, variance refers to the probability of outcomes within a brief period corresponding to the expected outcomes over a lengthier period of time.
Video poker games can be divided into two categories based on variance alone.
These include:
High variance games: Video poker games in this category are those which pay higher sums for higher value card combinations or hands while paying smaller sums for hands which are lower in value. High variance games are considered to involve a considerable degree of risk. Examples of such games include Double Bonus and Double Double Bonus.
Lower variance games: Video poker games in this category tend to pay high sums for hands which have a tendency to occur more frequently. The pay they provide for higher value hands are however lower. Low variance games involve a lower level of risk compared to their higher variance counterparts. However, they are considered to be less exciting than the latter. The popular casino game Jacks or Better is an example of a low variance game.